About Our Principal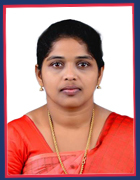 Dr. C. Emmy Prema, M.E., Ph.D
The Principal of Bethlahem Institute of Engineering completed his under-graduation degree in Electronics & Communication Engineering and then post-graduation in Applied Electronics from Madurai Kamaraj University, Madurai. He has also been awarded Ph.D degree in the field of Image Processing in Information and Communication Engineering from Anna University, Chennai. He has successfully completed 22+ years of teaching experience in various Engineering colleges, out of which 7 years as Principal, 2 years as Vice-Principal and 15 years as Head of the Department.
He has published research papers in reputed National/International Journals and presented technical papers in 23 National/International conferences. He has guided 18+ PG projects and 40+ UG projects. He has also organised various National level conferences, symposiums, workshops, FDPs and Faculty Orientation Programmes. He has delivered invited talks and guest lectures in other reputed institutions and held positions like Convenor, Chair, Vice-chair and Executive Committee Member of various National/International Conferences. He has attended many seminars, workshops, short term courses and faculty development programmes sponsored by IITs, AICTE and Anna University. Presently, he is holding membership of various professional bodies and societies.
Since he is skilled in organising, administration as well as team work, the development of our Bethlahem Institute of Engineering will definitely flourish under his able leadership.
Dr. C. Emmy Prema, M.E., Ph.D